We are really sad we are unable to run our peer support groups for the time being. So we are inviting you all to join us every Tuesday and Thursday at 10am via Zoom (you can download the app onto your phone, tablet or computer) for discussions about everything - from pregnancy, parenting, mental health or just life!
It is a safe space, led by one of the Cocoon Peer Supporters, and is for any expectant or new(ish) parent in the London area struggling with their mental wellbeing.
We'd love to see you!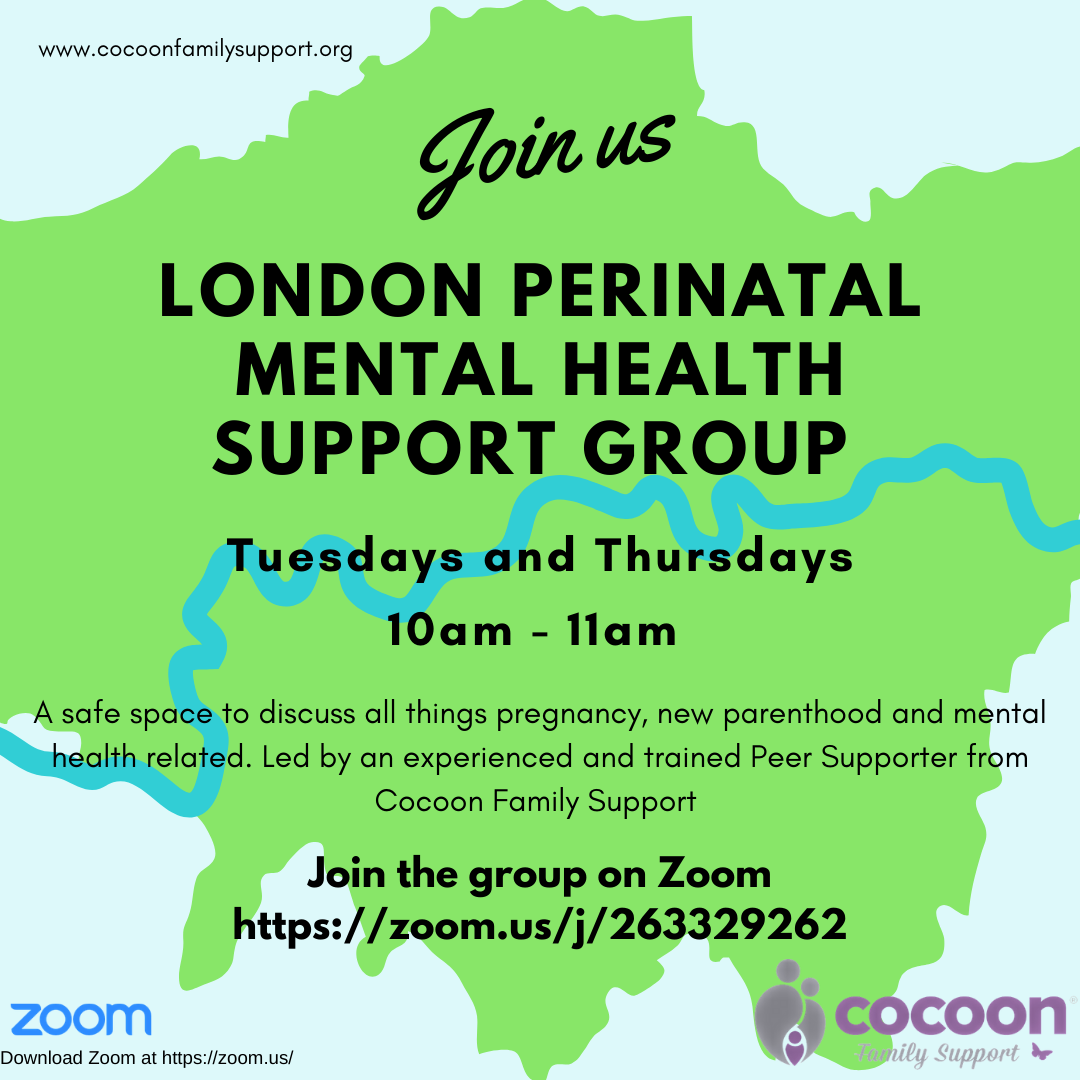 Event time
Repeats every week every Tuesday and every Thursday 40 times.